So, you wanted brand new Wretched Soul merch? Well, Friday 13th is your lucky day!
http://wretchedsoul.bigcartel.com
We are proud to unveil these killer NEW T-shirts: Front-image designed by renowned artist, Remy C. of Headsplit Design. (Arch Enemy, Cryptopsy, Lock up, Aeon etc.) and featuring the new "Wretched Soul" Sigil, hand-drawn by Jinx Dawson: the legendary frontwoman of Occult Rock pioneers, Coven.
3 colour, oversized print front and back. Screen printed on Gildan Heavy shirts (Softstyle for Small) to the highest professional standard by EPCC/Pins Knuckles Merchandise.
Only £12 + Shipping. (True, professional quality at a low price!) Available in all sizes: S, M, L, XL, 2XL, 3XL. Please note, 2XL and 3XL are EXTREMELY limited, so order now to avoid disappointment…
http://wretchedsoul.bigcartel.com
All orders will be dispatched on Monday 23rd March.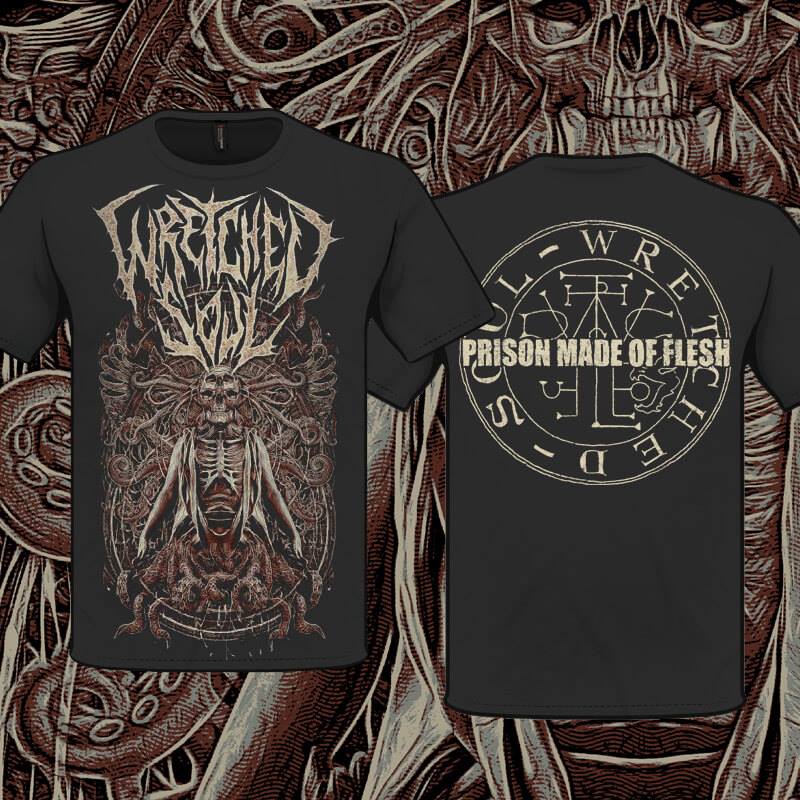 ---