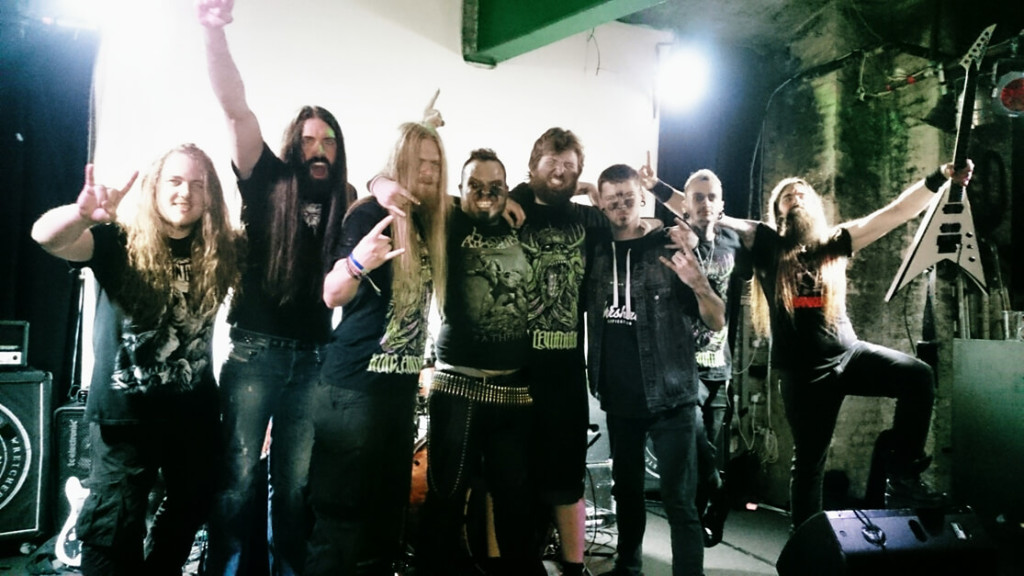 The Tyranny of Faith UK Tour has reached it's reassuringly clamorous conclusion: 1153 miles, 16 support bands, 15 pizzas, 12 crates of beer and literally hundreds of happy headbangers! We'd like to thank everyone who came out and helped to make our first headlining run such an amazing success! Special thanks to Rich Ravenhill at The Origin Agency for his tireless work before and during the tour and to our brothers-in-arms in the mighty King Leviathan; we honestly couldn't have wished for a cooler group of guys to be on the road with, it has been our honour to share the stage with you gents. Hails and gratitude to the numerous local support bands, most of whom we'd never met before and all of whom we hope to meet again. Thanks to all the venues, promoters, sound engineers, photographers and journalists who invested their time and efforts into this tour.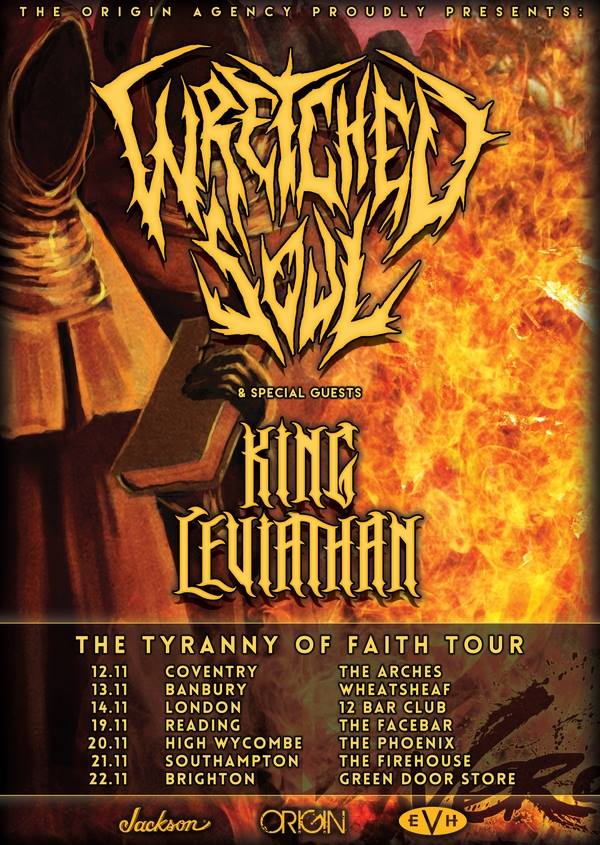 The following fantastic individuals deserve special mention:
Chris, Tony  and Lou at FATangel & Fargo Tours,
Ben Smith at The Wheatsheaf (Desperados, pesky poltergeists and 4am Fire Alarms!)
Beth at Laced Up Events for letting us crash (and possibly even trash) her bungalow…hope the neighbours weren't too annoyed!
Danny and Joyzi at The 12 Bar (we were honoured to headline your stage the day after Megadeth did!)
Ivor and Bones at XL/Facebar
Dave Bass at Endless Pain Promotions
Photographers: Charlotte Stansbury, Inga Steindal, Becca Hailstone and Diane Davey, for capturing all the action from the pit!
Lotty at Metal Temple Magazine (for headbanging more than note-taking…the ultimate compliment!)
and last –but by no means least– love and bro-hugs to Mark "Mick" Woodbridge and Ginny at Jackhammer.
That concludes Wretched Soul's Live Operations for 2015. News of our 2016 touring plans will be announced soon, watch this space. \m/
---