The Ghost Road – Out Now!
The sophomore record from Wretched Soul is out now on UKEM Records! Touring in support of the new record starts December 2nd, latest dates can be found at wretchedsoul.net…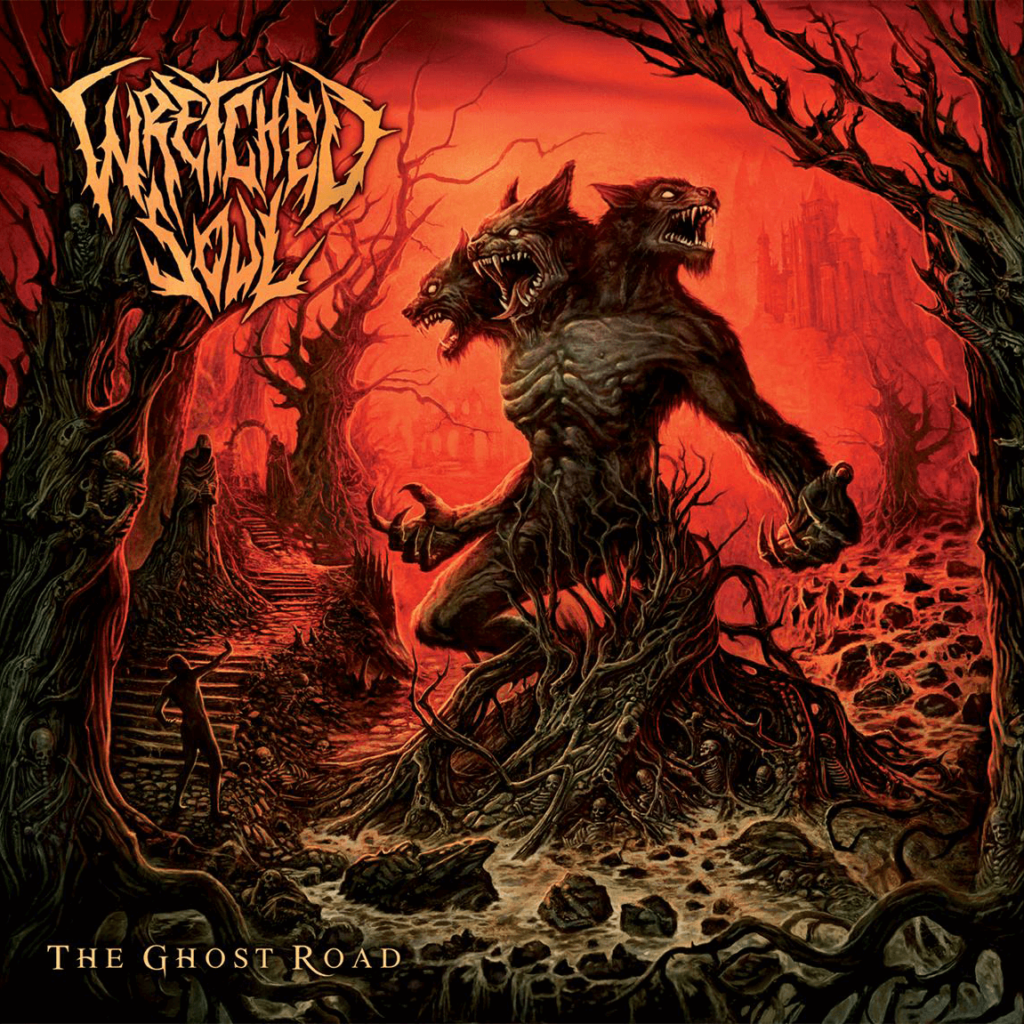 PRESS
"MAIDEN MEETS IMMORTAL EPIC" – Terrorizer #278
"…a true synthesis of sub-genres, the listen is rewarding and revelatory." – Terrorizer #278
"A glossy Thrash masterpiece" – 9/10 Ave Noctum
"This is how Metal should sound" – DeadlyStorm.cz
[translated from Czech]
"An album so good that it puts Wretched Soul's peers to absolute shame" – 5/5 Brutalism.com
"Wretched Soul are the future of British Heavy Metal" – Rock N Reel
"Canterbury's finest" 9/10 – MetalTalk.net
"Soaring Heavy Metal hymns" 8/10 – Cvlt Legion
"The Ghost Road is one of the best releases of 2016, recommended to all!" – Metal Na Lata
[translated from Portuguese]
"Pure Quality… something that transcends trends" – No Clean Singing
"The most exhilarating 39 minutes of music I've heard this year" – 9/10 Musipedia of Metal
"Captures the imagination… a total gem" – The Killchain
"Seemingly untameable energy" – The Sound Not The Word
"Epic in scale, with a seriously sinister sound" – 8.5/10 All About The Rock
WHERE TO BUY
Wretched Web Shop – Merch, Patches, Albums
http://wretchedsoul.bigcartel.com/
Earache Records
USA – http://bit.ly/2hNFKm6
UK – http://bit.ly/2h4T7iw
UKEM Records
CD Digipack – http://bit.ly/2fVI7Ao
Amazon Digital/CD – http://amzn.to/2gN4NFj
Plastic Head CD –http://bit.ly/2fVeKQb
Digital
Spotify – https://play.spotify.com/album/7Dlferd4v9CM29qwCqIXdV
Bandcamp – http://bit.ly/2gwnlr2
iTunes – http://apple.co/2faZnUO
Amazon – http://bit.ly/2fVgXvf
THE GHOST ROAD
OUT NOW!