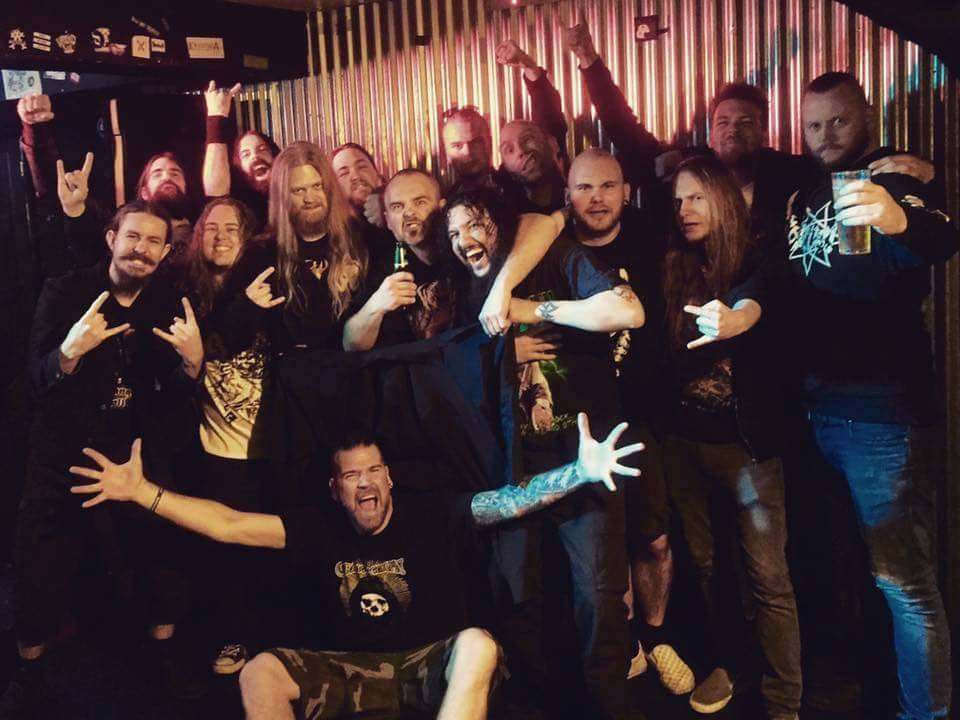 1,644 Miles, 7 days, 8 hangovers and 3 broken cymbals later: and the Big Red Juicy Tour has reached it's epic climax! What an incredible week of Death Metal and drunken debauchery! Livers were punished, necks were wrecked and unbreakable bonds of Brotherhood were formed. Massive thanks to the Battalion of Brutality that is the mighty Blood Red Throne – Official, it was an honour to share a bus and the stage with you guys, thanks for having us! Bearhugs and beer-chugs to the fantastic Sublime Eyes for joining us and making the bill extra juicy! Such a cool bunch of guys… We will slay together again, Our time isn't done!
😉
[ngg_images source="galleries" container_ids="5″ display_type="photocrati-nextgen_basic_thumbnails" override_thumbnail_settings="0″ thumbnail_width="120″ thumbnail_height="90″ thumbnail_crop="1″ images_per_page="20″ number_of_columns="0″ ajax_pagination="0″ show_all_in_lightbox="0″ use_imagebrowser_effect="0″ show_slideshow_link="1″ slideshow_link_text="[Show slideshow]" order_by="sortorder" order_direction="ASC" returns="included" maximum_entity_count="500″]
Our deepest gratitude to everyone who came out to the shows and to the myriad promoters, press and venue staff who helped to make this tour such a success! Last but certainly not least: Special thanks to Dean Moran and Harri Wright for their invaluable assistance and support along the way. You guys are absolute Heroes!
:)
Next weekend, we return to Norwich for the Final ever Thrashersaurus 2017 – 29th / 30th April (Bank Holiday weekend) Festival, supporting the legendary Onslaught official alongside many other great bands. Come and party with us on Sunday's mainstage. \m/
THE BIG RED JUICY TOUR
====================
15/4 – LONDON, The Boston Music Rooms
16/4 – NOTTINGHAM, The Angel Brewery
17/4 – PETERBOROUGH, The Met
18/4 – BIRMINGHAM, Mama Roux
19/4 – LIVERPOOL, EBGBS
20/4 – CARDIFF, Eradication Festival
21/4 – BOURNEMOUTH, The Anvil
---